Tag 1,718, 19:14
•
von Mystela

Well actually there aren't any.
Summer is going by so fast & it looks like the Admin have decided to leave the game as is. So where does that leave us, in terms of interest in & enjoyment of the game? Has this game really transformed into nothing more than a casual meeting place, for long time players to share a few laughs, do some
good-natured
trolling, exchange some personal info, click a few buttons for old time's sake & move on?
Is this the reality of the "eRepublik new world"?!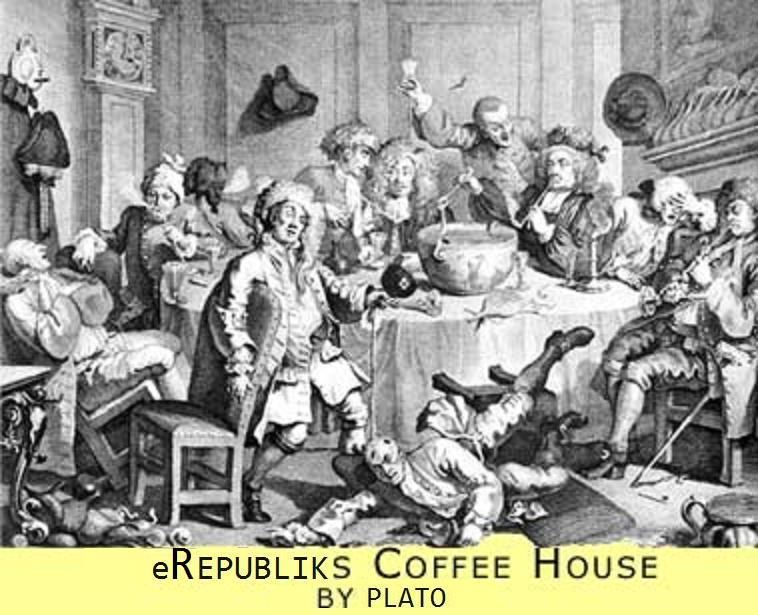 Can this close knit circle of frenemies support newcomers, sustaining them until they themselves have developed their own "
Revolutionary Knitting Circle
"?
Only in Canada... who would have known eh?
Are there even enough newcomers to form another generation of frenemies?
At any time, on any given day, compare the number of new citizens in your eCountry, to the number of players online. Do you see any new faces or just the same old familiar avatars? Can all of these new players be multi's logging in clandestinely? Or are most of them legitimately new players who, seeing nothing of any real interest, never log in again, contributing to that awkward
Falling
sensation.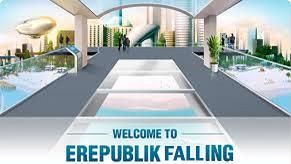 eRepublik used to have a
forum
, an in game meeting place where all players, including new, could gather to discuss anything & everything. Although it was nice to have, I didn't regularly use the forum, mainly because I felt that it wasn't well moderated. There were a lot of inconsistencies in the information found there, in addition to abuses, which were allowed to exist for too long before being dealt with.
On the other hand, Plato's publication, the "
eRepublik Insider
" newspaper was a direct source of information from the Admin, viewed & responded to by much of the core player base & as such, I really appreciated & still miss it. Apparently I'm not the only one, as evidenced by the recent posts to
Plato's first ever newspaper article.
Often Plato's articles weren't well received, but still, his newspaper served as a second, in game meeting place, where all players could exchange opinions relevant to the progression of the game. Ironically, Plato's last newspaper article was in reference to
the last structural update to the forum
.
With the loss of both the eRepublik forum & Plato's publication, I feel that the media module was unfairly tasked with doing triple duty.
Once the pride & joy of talented writers, this media module, the last in game, text based medium, has now morphed into a quasi, Plato news feed cum forum as well. No... not that cum.
With that in mind, I'll just take this moment to say, to anyone who may be left, "This coffee's on me."
tl;dr
Quick someone! Create something new before the summer is over & any easily addicted newbies get all hopped up on caffeine & start spamming the media! And bring lots of cake! Also, by way of explanation to any newbies & to anyone else who might be interested,
my first article, "
The Four E's of eRepublik
" was primarily written to acknowledge the thankless effort of eUS Country President, Evry & his executive team, among others, to reward all players by injecting some much-needed life into this game, proving that the cake is not always a lie.
My second article, "
Jacobi, How I Tried to Warn Him...
" was written, tongue in cheek, to warn Jacobi, a veteran eCanadian player running for Country President, about all of the
dangers
he'll have to face in a country rife with corruption & vile players, intent on robbing him of his just desserts, unfortunately proving that the cake is a lie in eCanada.
I know shameless plugs are shameless. I'll never do it again, I promise.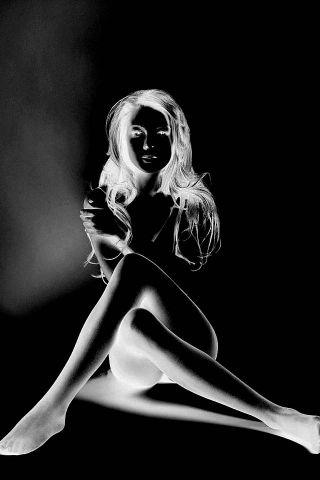 Deinen Kommentar veröffentlichen.
Was ist das?

Dieser Artikel wurde von einem Bürger von eRepublik, einem interaktiven Mehrspieler-Strategiespiel auf Basis real existierender Länder, geschrieben. Erstelle einen eigenen Charakter und verhilf deinem Land als Kriegsheld, anerkannter Zeitungsherausgeber oder einflussreicher Finanzmann zu Glanz und Gloria.