Tag 1,841, 18:04
•
von Luis Nordmann





---
---
Hello Americans,
Today I have another edition of "The Drunk Donkey" for you. I will be speaking about Immigration and Security, American Military Party President race, Air Force MU statistics, POTUS Unity candidate and much more. Please, stay tuned!
---
---
Immigration and Security
I know it my seem odd I start with this topic but lately it has been my main function, so here's a way to put up things:

During the month of November, a list of 129 IES violations were registered, during this month, after 9 days of the new congressional term, I already noticed some more IES violations. I appeal to all Immigrants to follow the United States Constitution and apply for American Citizenship through the Immigration Enforcement Service, I would like also to enforce that if you don't get approved by IES, please do not attempt to get citizenship by other illegal means. Do not help AFA to PTO our country.
You can apply for citizenship here:
http://tinyurl.com/eUSIESApp
Check the application status here:
http://tinyurl.com/IESAppStatus
I would like America to acknowledge the fact "The Intelligence Triumvirate" is doing the best it can to keep our borders safe and the PTOs on track. I won't get myself very long on this new assets because it is classified information but I want America to know we are here and we will keep our borders safe.
At the center, in big plan Secretary of Homeland Security Kemal_Ergenekon , flanked by Artela, CIA Director on the left (viewers side) and by Dr Luis Sentieiro, IES Director on the right.
---
---
Fun Moment
---
---
American Military Party President Race
So, Party Presidentials are coming (some of you will smack me for saying this before POTUS elections and 11 days before the in-game election, but matter of fact, AMP PP nominations start right after POTUS elections) and I'm right here to announce, in first hand, my intentions to run for AMP Party President. Here is what I want to bring for objectives in case I get elected:
- I want the AMP Political Action Committee to keep up the good work of the last months choosing our congressman based in our own internal security clearances and objective criteria. I have no changes for this Department in specific.
- In regards of Legal, I expect my Legal Director to do a full revision on the AMP constitution, point out things that need to be improved/rewritten and add/delete necessary or unnecessary laws we might have. I also expect an amendment for a new Department we will have: AMP Media Department. - I expect this triangle to work very smoothly: Recruitment, Media and Communications. I want to improve the media presence of AMP, from the common members to the highest influencing ones, I want everyone to have their say on the Media Module.
- In the Media Department specifically, I want to gather all AMP writers and continue the AMP Media Club Project, as well as the American News Network. I also want us to create a Radio show. For the Radio show we will need a Producer, a co-host and a switch operator as staff. I expect Media to handle timetables, reliable subjects and guests for the AMP Radio show. Occasionally, to improve inter-party relations, we expect to invite to our show members of other parties. Of course I'd like to underline AFA members will not be admitted on the AMP show as guests.
- I want Recruitment to write Recruitment articles for AMP so we can keep improving and growing. I like to see where AMP has got as a party and I'd like to keep improving as an American Powerhouse. I also expect Recruitment to keep Mass Messaging the new players to recruit them.
- I expect Communications to keep up the job so far done until now. I'd like to see Communications using Media Department as well for divulgation of important party information but I will leave this to the judgement of the Communications Director.
- In what concerns Retention I expect more games nights and I also want to take the initiative to have inter-party games with parties interested into it. I also want Retention to coordinate the interested AMP interns and assign them to the corresponding Departments and I expect Retention to create a "Reception to New Players Program" with the intuit to welcome our new AMP members and teach them the basics.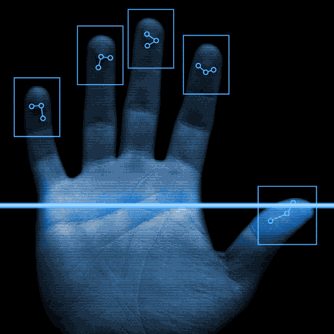 - Security and Technology Department will be very important this month, I want Security to do background checks on every party member on forum and clean up possible multies and AFA disguised members,I know this was done last month but I want to keep our own Forum secure. I also want Security to do background checks on whoever requests Party Access on forum, this way I expect to monitor security threats and to keep our party integrity secure. In regards of technology, i'm looking forward for the drawing of new tools we can use on AMP. I want our doors locked to leave the PTOs outside.
Alright this is all for AMP, I'm looking forward to listen to opinions/critics and change proposals to evolve our Party to an even higher level. To everyone: Feel the AMPs!!!!
AMP Proposed Round Table Members will be present on the next edition of "The Drunk Donkey", if you wish to apply for AMP Cabinet, you can do so by filling up this form: AMP PP Cabinet Application

---
---
Air Force Activity Statistics
November:
December (data so far):
I'm really happy to notice Air Force activity levels are still improving, it is expected we reach the 70% of activity within the next weeks.

Airmen... AIM HIGH!!!!
Oh, also, I'd like to inform everyone that if USA ends up under a pto President, the Air Force Commanders will not obey his orders.

Personal Note to Ronald Gipper Reagan: Good luck replacing me and Emdoublegee from the Air Force, since you're so fond of game mechanics, here's something: You can't replace a Military Unit Commander unless he resigns and gives the MU to someone else. You can't replace 2nd Commanders, that's something only the Commander can do. For someone who knows this guy for over 3 years I expected you to know this rather than just saying on an article comment regarding Air Force: "Emdoublegee you will be replaced". Question: How? Because obviously you can't. You fill the MU with Serbians and Hungarian PTOs? We will kick them all.
---
---
POTUS Unity Candidate
On the 5th December (Tomorrow), vote Inwegen for President of the United States!!! Do not let AFA win, keep America safe and cast your vote wisely!!!
---
---
America, I hope this article was informative and I hope AMP supports me in my race for AMP Party President.

Sincerely,
---
---
---


---
Deinen Kommentar veröffentlichen.
Was ist das?

Dieser Artikel wurde von einem Bürger von eRepublik, einem interaktiven Mehrspieler-Strategiespiel auf Basis real existierender Länder, geschrieben. Erstelle einen eigenen Charakter und verhilf deinem Land als Kriegsheld, anerkannter Zeitungsherausgeber oder einflussreicher Finanzmann zu Glanz und Gloria.