Tag 1,913, 12:17
•
von One Sky

Hello fellow Federalists . The Party President election is tomorrow and gnilraps won our primary ! gnilraps is the ONLY official candidate so tomorrow make sure you vote for him !








You will need to scroll down to find him so make sure you do that. Here are the result of the Fed February Primary , almost 90 feds voted this month and this makes me p/h !
Exploration ( Dropped ) : 6
Duncan Crowe : 39
gnilraps : 44
Tomorrow when you want to vote , check out if gnilraps is leading ! We dont have to waste our votes , other parties may need them ! Go to #fedpartychat and ask Jefferson_Locke where do you need to vote ! Keep America safe , dont waste your vote !

Join the Federalist Party and get involved !

Report any suspicious activity to the Department of Homeland Security
Signed : One Sky , member of the Federalist Party Media Department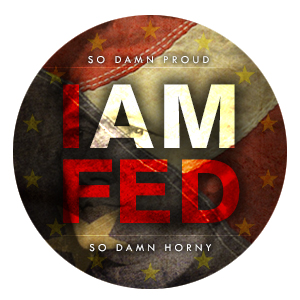 Deinen Kommentar veröffentlichen.
Was ist das?

Dieser Artikel wurde von einem Bürger von eRepublik, einem interaktiven Mehrspieler-Strategiespiel auf Basis real existierender Länder, geschrieben. Erstelle einen eigenen Charakter und verhilf deinem Land als Kriegsheld, anerkannter Zeitungsherausgeber oder einflussreicher Finanzmann zu Glanz und Gloria.