Tag 1,934, 10:29
•
von Luis Nordmann





---
---
Hello my fellow eAmericans and AMPers,
Today I would like to present you some details of this term, goals yet to achieve and goals I have planned for the next term. My cabinet should also be presented here even considering this is not the full cabinet yet, only the main directors.
Political Action Committee Goals:
This month with PAC went very smoothly, we had our congressional primary, we have a good group of congressmen and an awesome congressional whip. George S Patton Jr did a reasonable job as AMP Congressional whip but he decided it should be someone else doing that job this term, so that way, our new congressional whip, appointed by Round Table majority vote was Israel Stevens. I'm quite satisfied with his work as whip, he has managed to bring back to the lines of debate our congress people and gave me really good inputs on who is representing the AMP and the country best interests. I managed, as I mentioned during my campaign that I would try to choose 3 veteran congressmen for my 6 handpicks and 3 new people. The newer ones seem to be chiming in now even though they were a little rusty at the beginning of congressional term, the old school is doing very well as usual.
I have to say also that I'm very happy with Brickwall and Evry work as PAC this month. I have also to point out Evry created a congressional mentorship program to improve the education of our congressmen before we run them which I find very important! Kudos to Evry and Brickwall for their hard work and I hope next month we can continue this sort of quality work!

I want also to point out to those who didn't get picked for my 6 handpicked list that it's not easy to choose 6 people among the more than 30 congressional sign-ups we receive monthly, the criteria is very tight and I'm not really apologist of keeping the same group of people always in the same list, a party and a country can only improve if the changes are towards the best way and as much as the old guys have a lot of knowledge, it is their duty to mentor the new ones because the future of a country and a party is in the new blood!
Legal and Accounting Department Goals:
Now that I touched this Department, I will take the opportunity to touch a few very sensitive themes of the last weeks such as election transparency and leadership structure modifications.
First off I'll start with the Vice President amendment
- This amendment didn't pass, it was the cause of a lot of controversy around the Round Table and a lot of debate, I had plans for this new functions but down the road in the end, after all that time debating, I figured this would be just a pointless addition and therefore I'm glad the party rejected it.
Second part - Project Heads -
As many of you know, our previous Party President created a new position, the "Project Heads". The problem here is simple: That position was never legalized through Party Statute amendments therefore after reviewing this, me along the leadership decided that it was pointless to keep 5 positions that could be working under specific departments. The solution was simple, we killed that position because it was illegal and moved all project heads as deputies under the following description:
Anti Take-Over Representative was added under Security/Technology Department.
History Revival was added under Retention Department
Battle Buddies was added under Recruitment Department
Radio Show was added under Media Department
Shout Squad was added under Communications Department
No member of the staff was fired due to this change and no amendment was necessary because the position itself was not legal, also in my honest opinion, I think it makes way more sense to have more deputies and each one assigned a specific job than having a new position named Project Heads.
Third Part - Elections -
Now comes the most controversial part of this term. Our CP Endorsement elections did not follow exactly the Party Statute to the letter because we used an off-forum poll and if the party wants to blame someone for that, you can place the responsibility on me because I should have ultimately check if it was Legal to proceed that way, regardless that fact, February is a shorter month and because of that we had to cut off in the election time so we could present our winner to the unity process.
Now as per the legal amendment proposed and discussed by the party afterwards I want to leave a few clarifications:
I do believe that with an off-forum poll in which only party members with forum access can vote is the way to make sure we don't have people influencing the way people vote because in the end of the day to make the polls more realistic, the vote should be secret until the end of the electoral procedure and then the vote description posted for public view in the forum. With this measure we prevent candidates from influencing directly for who the party members vote releasing the members from that kind of emotional pressure and we guarantee transparency by posting the whole vote description at the end. The poll also has an automatic tally counter, so candidates and members can see in real time who is winning and who's not. The main reasons why this system was created was to ensure and block possible multis from voting and to guarantee the privacy of the voters and relieve them from possible emotional pressures regarding the vote. I think that people should have a right to vote without fear of being pressured to change their mind, or have people question their decision. That is why private voting is a good idea to me.
As Syz2 quoted:
Have you never heard of the Bradley effect, for lack of a better reference? People will tend to vote for who other people are voting for. I suppose you could argue it isn't significant in this situation, but you can't really prove it either way, so I suppose I can't make any assumption there. But you can't make an assumption on vote alterations any more than that.
To finalize this subject, I have to say this:
I accept respectful disagreement and many times during amendment discussions the party proposes something better and the amendment gets changed but I will not tolerate people trolling my cabinet members for the sake of trolling and disagreement, blatant and illogical arguments such as saying a determined member of the cabinet has no qualifications to do its job (if it doesn't, at least care to prove it because until you do, it's just air) , questioning its gender when it has nothing to do what was being debated or questioning the honesty and honor of the Party President without having a single prove. I call all this arguments a very specific type of fallacy named Ad Hominem. I do hope to see more discussion from the party members because this is your party and you should all actively participate!
Fourth and last part - Vote removal clarifications -
Legal is currently working on an amendment to give specific reasons for Security to remove a vote such as:
- IES issues
- IP issues - Security is entitled to request clarification regarding this issue during the electoral procedure (in order to make sure votes from people living together and such don't get removed)
- Votes not valid according to Statute. (under age voting and such)
- Double votes - in case the votes are for the same candidate, only 1 of the votes count. In case the votes are for different candidates, Security is entitled to remove both votes and request from the voter to cast his vote again during electoral procedure)
- Exceptions contemplated like Commune holders with different CS should be allowed to vote and the list of that exceptions should be public.

- Security is obliged to post in the public thread all votes removed as well as the reasons for the removal if they fit the deemed conditions above.
I do hope all this is now clarified, if you have further questions and inputs regarding the last foreseen amendment, please wait for the time the discussion open for it. I do hope that together with Legal we make this amendments the last ones and that the Statute gets rarely amended from now on.




In the accounting perspective, the accounting book is public and every member can see where the leadership money is being used on, I do intend to keep that initiative.
Retention Department goals:
I have to say this month Retention has been a little quiet which is wrong. I do hope next term we can manage to have more from retention such as the mentorship program, more games nights and more poker tournaments with big prizes!
In regards of the History Revival Program, RegencyEra is collecting data regarding the former Party Presidents to add to the chronology already done, as soon as we have this project finished, we will publish it and make it public, I hope you understand this research job takes a while but I do hope to have it finished soon.

I have complete faith in my new Retention Director for next month, specifically because he was Retention in the past and under him it used to be way more loud than it was this month.
Media Department goals:
As you all know, we have a radio show, the eAMPR. I know we have a lot of listeners but I'm kinda disappointed over the fact only a few people call in and most are from the leadership. I want new players to show up and call in too! You can be sure you will always have a lot of fun with your Party President and your Media Director, plus, you can get famous!

Take your opportunity AMP members and call in to the radio show, we will receive you!
AMP Radio show link:
http://www.blogtalkradio.com/ampr
Recruitment Goals:
Recruitment has been sending out messages to the new players in order to get them to join us, we also have a program named Battle Buddies which gives tanks to whoever invites people to join and to the new AMP member.




I should have statistics in my hand this sunday regarding who joined and who didn't from our Recruitment Director which will be published.

I do hope we can do more in order to improve our recruitment and keep the battle buddies at the best performance!
Communications Goals:
We will keep the shout squad and the MMs informing our members about important party events such as elections and constitutional amendments.

This month comms also worked in order to have more AMP members registered in our forum and bring more people to activity!

I do hope comms keeps up the good work so far and I hope they together with Technology Department can figure out new tools to work with.
Security and Technology Goals:
As you all know, the AMP started a forum migration process and we are still in this transition according to what the party voted in the beginning of my term. As you understand, professional tools for forum require money and for us to get started, the leadership donated some money and right now, we have enough for one year of professional forum.
First off, I would like to thank these four people who donated money in order to create the forum the AMP members will use, this being:
Dr Luis Sentieiro (Yay, I'm thanking myself xD)
John Killah
Crimsonninja
Saraht0ga
BlondeNinja and Jack Mensley did not donate money but I want to thank them both as well for being the forum developers and for placing time and effort creating a brand new machinery we can use.
I received a report from Security informing me the final stages of the Forum Migration will likely happen around 17th of March!
As AMP member and Round Table member, I wanted to do this for a long time ago, I am glad that I got the opportunity to give this mega-project its birth and I would be glad if you, fellow AMPer would give me the opportunity to finish this transitional process in order of continuity!
AMP Party President Cabinet:
I would like to remind this is just a list of the RT full members and one or another deputy. Full list will be made public before the beginning of the PP Primary.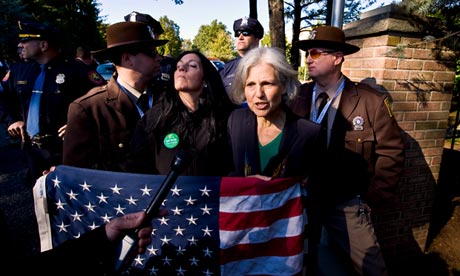 Party President:
Dr Luis Sentieiro
Chief of Staff:
Black BaronessDeputy Chief of Staff:
Mr. Swagg
PAC Director:
Evry
Deputy PAC:
John Largo
Communications Director:
Dczip
Retention Director:
Brickwall
Media Director:
Saraht0ga
AMP Radio co-host:
John Killah
Recruitment Director:
Lemon Vodka
Security and Technology Director:
BlondeNinjaDeputy Security and Technology:
Jack Mensley
Legal and Accounting Director:
Free Area
I would like to remind that just because there is already a deputy for a department, it doesn't mean we won't take more than one, if you wish to serve in my cabinet, please apply here: DLS Party President Cabinet Application!
If you wish to ask your current Party President a question or you'd like to know something about my run for a 2nd term, please post here your questions:
Ask Questions here!
I can assure you they'll be answered!
I'm feeling the AMPs, are you feeling them?!?

DLS for Party President for Innovation, Progress and Continuity!
I hope you, fellow AMPer have enjoyed this time with the Drunk Donkey and that you will support me for the next election to continue the projects I started last month!
Your Party President,

Dr Luis Sentieiro
---
---
---


---
Deinen Kommentar veröffentlichen.
Was ist das?

Dieser Artikel wurde von einem Bürger von eRepublik, einem interaktiven Mehrspieler-Strategiespiel auf Basis real existierender Länder, geschrieben. Erstelle einen eigenen Charakter und verhilf deinem Land als Kriegsheld, anerkannter Zeitungsherausgeber oder einflussreicher Finanzmann zu Glanz und Gloria.